Measuring and Sizing Guides
Children come in a variety of sizes. Fortunately, so do Devon's school and sports uniforms.
We have the right fit for your child, thus ensuring they'll look smart and feel comfortable at school. To get the right size all you need are pen, paper, and a flexible tape measure, available at most variety stores and supermarkets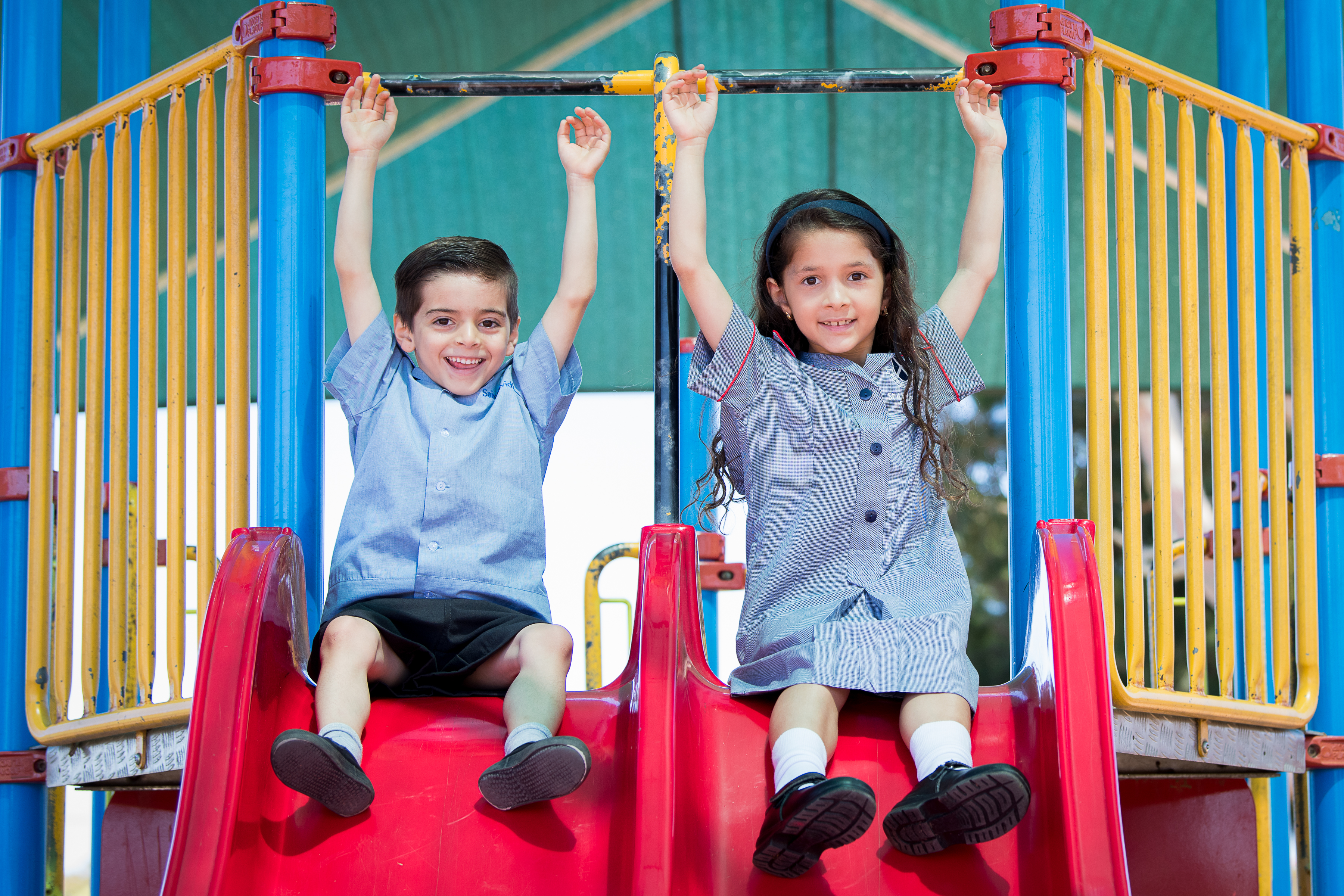 Measurements and garment sizing
Start by making a careful list of your child's actual, physical measurements. Then open our website sizing chart and use these measurements to work out which garment size to buy for each item of clothing. Also, it's a good idea to allow additional room for comfort and growth.
Head measurement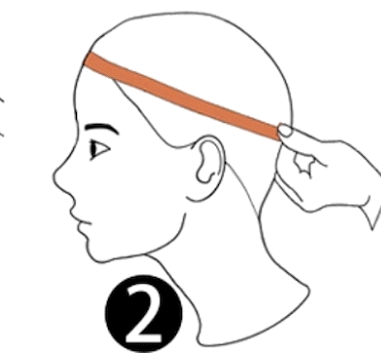 This is needed for school hats and caps.
Pass the tape measure around the widest part of your child's head, about 3–4 cms above the eyebrows, where a hat normally sits. If the measurement falls between two sizes, opt for the larger size.
½ Chest measurement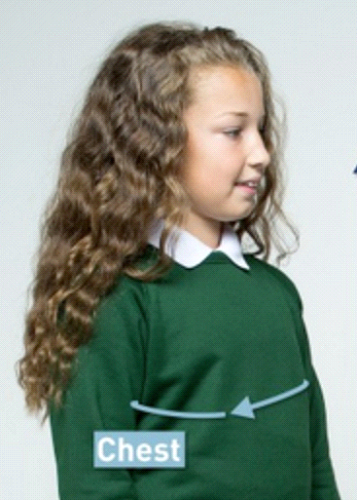 This is needed for all upper body wear, including dresses and tunics, blouses and shirts, jumpers, sweatshirts and blazers.
Pass the tape measure from armpit to armpit at the fullest part of your child's chest, keeping it level all the way round and approximately 5cms below their armpits. This is what determines the ½ chest measurement. With older girls, the fullest part of the chest may be lower. Bear in mind, with loose outer wear garments such as jackets and blazers, there is no need to allow extra room for garments worn underneath. All of Devon's over garments are designed to accommodate one and two layers of clothing below.
½ Waist measurement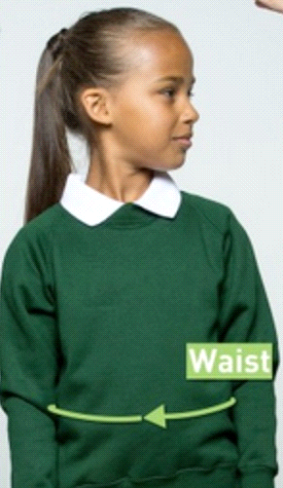 This is needed for buying trousers, shorts and skirts
The waist will be the narrowest part of your child's torso and normally lie halfway between the bottom of the rib cage and the top of the hip bone. You need to measure across the front of the body to determine the ½ measurement. You don't need to add centimetres for comfort's sake with this measurement. All Devon school uniforms are designed to allow for ease of movement.
Some products are listed with full waist measurements. In this instance, you should measure around the body in full.
Outside leg measurement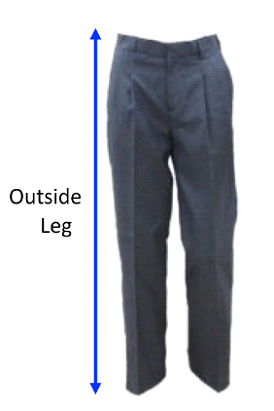 This is for girl's and boy's long trousers.
The measurement needed is for the outside leg only. Run the tape measure from the where the waistband would normally sit on the child's waist, to 4 or 5 centimetres above the ground, where the cuff of the trousers would normally sit. Put just enough tension on the tape measure to make sure it falls in a straight line. Your child should be standing naturally and looking straight ahead. All the better if they're wearing their school shoes too.
Hem length on skirts and dresses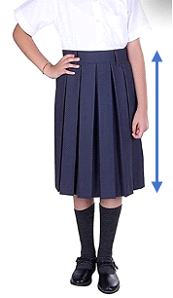 Most schools have a regulation hem length. We take this into account when designing uniforms for each particular school. With our range-ready wear, we assess hem length based on standard school regulations and an average child's height.
Sizing Chart
Armed with the measurements you've taken, it should be easy to determine the sizes you'll need for your child's various school garments. If your child's measurements happen to fall between two sizes, it's better to choose the larger size.
Need help?
If you'd like more information about our school-wear sizing, or need help working out sizes, don't hesitate to contact us.